Spokane Real Estate Photographer & Film Maker!
Spokane Real Estate Photographer, Brandon Mauth provides all kinds of photo/video and marketing services to the Inland Northwest. Services include: real estate photography, drone photography, promo videos, video production, Matterport/Zillow, stock footage, time-lapse, city-scapes, marketing, websites, SEO, and more.
Are you a real estate agent looking for a photographer or drone photographer? You're in the right place. Whether you have a relatively straight forward real estate shoot or an extremely complex video project with a lot of coordination and planning, I can help. I will do what it takes to get the footage captured and the project completed on time.
In addition to interior and exterior photography, I offer drone photography and property video tours in various lengths and sizes for all the social media requirements. These are a great add-on to market your listing on social media. I can add your photo, logo, listing info, etc. Who doesn't like video right? Photo and video shoots are pretty painless, normally taking 30-60min for property photos and 60-90min for both interiors and drone. Larger homes take a bit longer, these times are based on a 1500-2500sqft home.
Real Estate Solutions
I provide real estate photography services in Spokane including interiors, exteriors, panoramas, video tours, Matterport, and drone. photography. I'm punctual and love what I do! Contact me for availability.
Drone Solutions
The possibilities are endless with what drones can capture. Events, agriculture, inspections, insurance, and of course, real estate. Contact me to discuss your project.
Matterport & Zillow 3D
About Brandon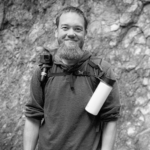 I've acquired a lot of "Hats" throughout my life…
Real Estate Photographer
Drone Guy
Stock Photographer
Film Maker
Video Editor
Image Retouch Artist
Website Design/Development
SEO & Social Marketing
Traditional Film Developing & Printing
Auto/Commercial/Residential Window Tinting
My History
Spokane, Washington 1981-2002
Photography is a huge part of my life. I converted my bedroom into darkroom when I was in high school thanks to their awesome photo program with Rob. I think the chemistry and gadgets just sucked me right in. After High school I studied at my local community college for a couple years but was seeking something a little more.
Santa Barbara, California 2003-2005
I ventured down to Santa Barbara California and graduated from Brooks Institute of Photography in 2005 with a Bachelors in Professional Photography and Film. Santa Barbara is amazing! Go there… It's one of the "Spokane's" of California. San Diego is close as well.
Los Angeles/New York, 2005-2007
LA was good. The vibe outweighs the stereotype think. I worked for a well known cable company in Santa Monica. I learned a lot about design and marketing from a great designer, and flash, actionscript, and code from a great developer, who has built many components for YouTube that you probably use everyday. At WireImage, I edited thousands of images from red carpet events and Hollywood after parties. I got to meet some stars. I got the opportunity to sit with Shirley Temple and retouch images of her. It was amazing! I didn't get too star struck on numerous others but imagine, all the old B&W shows you've seen of her growing up, then sitting and having the most real conversations with her about her life and your life. I will never forget that one!

NY was a fast stop and go. I worked for two very well known fashion photographers. I learned the best retouching tricks and workflow from her, and her apprentice. They do stuff with a Wacom tablet and keyboard that you can't wrap your brain around.
San Diego, California 2007-2012
San Diego is a great town for artists and this is where I opened my first photography studio, right downtown in the Gaslamp District. I focused on artist, actors, and corporate headshots. I also designed, developed, and maintained a handful of well known renewable energy websites as well as many local businesses and local artist. I also coded and animated all kinds of banners for marketing on news sites all over the US.
Spokane, Washington 2012-Here for good
I left the "creative field" for a bit when I moved back to Spokane. I think I was drained and needed to reboot my creative core. I prepped parts to sandblast and paint for a couple years. I tinted car windows and wrapped vehicles for a few years but it wasn't what I wanted in life. Long story, super short… I heard a song and desperately needed some Change in my life. My favorite person in the world and my friends helped me get back into my creative lane where I intend to stay…
Spokane Real Estate Photographer with a 24 Hour Turnaround!
24 hour turnaround for finished images, ready to upload to your listing. When I provide deliverables for my clients I make sure they're organized and ready for you to use in any fashion. Whether you use OneDrive, Dropbox, google drive, or any other services, I'll use what you use.
I offer a lot of real estate marketing services. Extras include retouching, video editing, 50/50 ambient/flash, flambient window pulls, twilight/magic hour shoots, wet driveway reflections, TV screen swaps, fire in the fireplace, property line overlays, street names, you name it. Contact me for more info or if you have an idea to start from.
Real Estate Marketing
If you need help with marketing, I'm your guy. Whether is your website, SEO, or other social media tools, I can help you get to that next level. Shoot me a text!
Additionally, I'm safely insured for up to 2M and certified under FAA's PART 107 licensed to commercially operate my drone and comply as a real estate photographer in Spokane, Washington, United States.